Welcome back True Believers for another one of our world famous segments:  20 Questions with comic creators!  Today we are returning to where it all began, many years ago on a twitter thread that went on for way, way, way to long, but out of that nonsense came a dream, a dream to collect and archive all of humanities greatest accomplishments in one place.  Thus, we founded the Root Beer Party, an organization of comic artists, writers and creators that has grown to spread across the world and bring to present a glimpse of what is possible and to preserve for the future the best of what humanity has to offer:  Our comics.  
     Apart from the founding trio, the first member to join our group was none other then Bret Juliano with his comic, The Dust Bunny Mafia, ( http://comics.dustbunnymafia.com/ ) he has created a comic world of organized crime which often mirrors our own.  The DBM Inc.  as it is known to it's devoted fan base is made up as follows:  
Bret is currently running a Kickstarter to raise money for his latest comic collection: Blind Tiger,  So we called Bret up and set up an interview with him, so we could once again bring to life the noir world of gangland Chicago with the inept bungling of the modern day.  
1: How has your creation process changed since we last spoke?
Well, last time I was very methodical in my planning of new comics. Now that I've been doing it for awhile, I tend to create strips more on the fly. There is less sketching, more of just going with an idea and running with it.
If it's a regular stip, by the time I sit down to illustrate now, I know what I want the joke/punchline to be, I know the main characters to be featured and I've usually got a bit of the dialogue worked out, and that's about it. The rest of the strip kinda comes to me as I'm working through it into the final project.
2: How has being a published author changed your approach to comics?
Now that I'm published, I am not only juggling creating new comics simply for the sake of the online community, but I'm also now looking for ways to combine them and turn out new products. So I keep illustrating comics, but I also have my feelers out looking for additional projects that I can keep building my Dust Bunny Mafia world into other areas. So I'm not solely creating comics, but now it's a hey, maybe I can do these couple of pages for an anthology and look, the Dust Bunny Mafia happens to show up! *wink* *wink*
3: Since we last spoke, you have been doing conventions, what is that like?
Conventions are a very fun experience, especially when I get to talking with someone who gets my sense of humor. But on the flip side, they are also very hard. As an independent comic creator it's a lot harder to break through the noise of conventions filled with people looking for their favorite comic book characters in new forms, whether that's actual comics, prints, funko pops, etc. It's a lot harder to get people to stop and listen to a pitch for something new, especially with not having a big name title or project behind me. All that being said though, I still love the aspect of getting out into the community and being able to meet readers, fans, and potentially new fans along the way.
4: Your comics now use a continuity; do you ever go back and do gag a day strips to fill in space between stories?
As of right now I'm definitely in continuity mode, but now and again I'll do gag a day strips to fill in space between stories. Right now since I've promoting my Based on a True Story mini comic collection, I've had a lot of real life mafia history ideas that seem to spark new comics, so those are my go-to strips right now to use when I am not doing a major storyline. I do have plans to do a big story arc again soon that involves the reveal of Detective Mickie Potatoes' father, who's been lurking in the shadows for a few years now.
5: Are there any upcoming factions that have yet to debut in the series? (My suggestion: Owl Judges to bribe)
As of right now there aren't any really hidden factions per se. There are new characters coming, several more based on real life mobsters with animal nicknames, like Jack "Legs" Diamond…but these are more of cameo appearances than regularly occurring characters. One character that has shown up recently is Vinnie the Chin, the Chinchilla, who will be stepping in as Steel Toes replacement while he's away in prison.
Owls could certainly make a debut…one could even end up in my new collection, The Blind Tiger…for the right price!
6: Will the DBM ever crossover into other web comics in storyline?
Well, I have done cameo crossovers with some other webcomics such as Dogs, Ducks and Aliens, Pirate Mike, and the Pesky Gremlins. Most recently, during the Amazoogle story (originally started by the Pesky Gremlins), Kenny showed up at Amazoogle interviewing for a job which turned into a way for me to branch off and take the story in my own direction.
So as of right now there's no plans to do a full crossover, but I am open to the possibilities. Anything is possible.
7: You are currently running a Kickstarter for your latest book, what can you tell us about that?
Of course! I am running a Kickstarter for The Blind Tiger, a 132 page, full color comic collection, which has over 200 comics in it. Exclusive to this book is a 30 strip, new comic chapter that's not been posted online, following the Corvalus family (crows) and ties it into some stories from different anthologies the Dust Bunny Mafia has been a part of.
I'm going for a $6,000 goal and is ending on February 15th, 2020. There are a wide variety of different rewards and pledge levels available, ranging from an enamel pin, to the physical book, and a mobimal portrait inside the book!
You can check out the Kickstarter Here:
https://www.kickstarter.com/projects/bretjuliano/blind-tiger-a-dust-bunny-mafia-comic-collection-make-100
8: Will Vic ever take over the Family?
As of right now, no, there are no plans to have Vic take over the family. There are plans for another member, but only time will tell.
(Coolest Mobster ever! -Editor)
9: Using the Mobster Name Generator on your site, we have (Mr. "The Ant" Blob Position: Hacker) When will he debut in the series? 
Mr. Blob had a cameo in the Amazoogle storyline for a few strips I believe. I think we could work in a re-appearance down the road.
Mobster Name Generator:   http://comics.dustbunnymafia.com/name-generator/
10: What other projects have you been working on?
Well, I am contributing a pin-up of cartoon animals for a charity anthology dedicated to raising money for the Australian wildfires. The anthology is called, "Australia Burns: Tales of Devastation and Courage Under Fire" and it's a comic book anthology to raise funds for bushfire relief. The book can be pre-ordered here: https://australiaburns.bigcartel.com/
11: After your Kickstarter, what is next for the Dust Bunny Mafia?
Well, The Blind Tiger Kickstarter has been my first priority, but outside of that I've been working on more research for the Mobimals branch of the brand. I'm planning to release a Four Deuces branded deck of cards later this year. The deck will feature 52 different mobimals, each based on a real life historical mobster. Included in that release, will also be a new booklet to accompany the deck with some blurbs about the mobster. It'll be a good tie-in for those mafia history buffs who happen to like cartoons.
12: Are there any other webcomics or artists that you admire?
Oh, there are too many to count…and I'd hate to play favorites…unless someone wants to grease my palms for a shout-out.
13: You did a collaborative comic project awhile back: Unlawful Good and Forgotten Histories, do you see yourself publishing in those types of publications again?
Yes! I am always on the hunt for publications like this that I could expand into and tell more DBM stories in. I am actually involved in a new project that's being debuted at C2E2 (Chicago's major comic con) this year, where I have a 4 page story featuring the DBM and some new faces.
14: How many fedoras do you own?
16, the collection grew by one as of Christmas.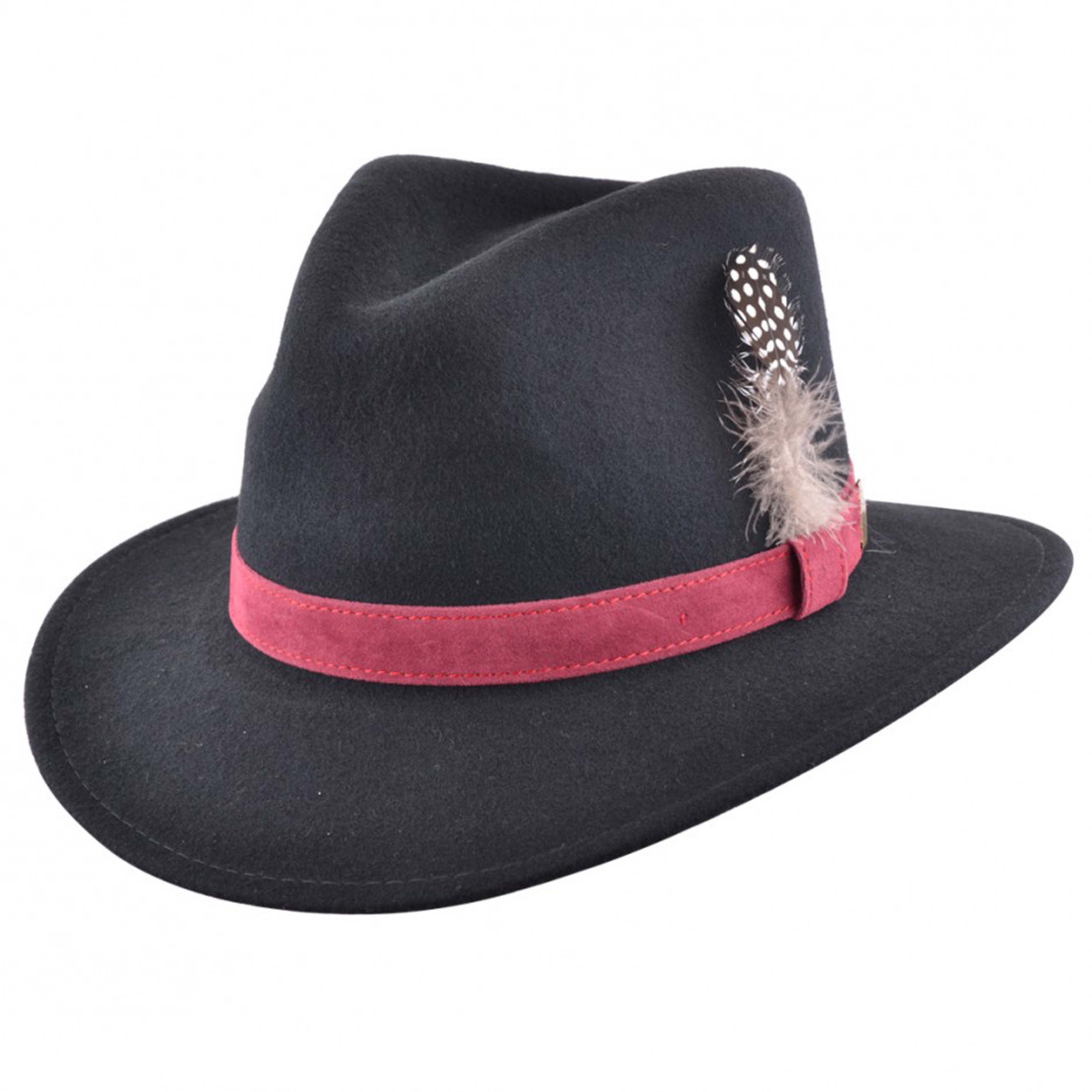 15: Apart from the obvious Mafia references, where else do you draw inspiration for storylines?
Life, co-workers, my wife's coworkers. It's more like, where doesn't inspiration come from?
16: Will we see more throwback stories like Leo working his way up in the Family?
Yes, I plan to do more throwback stories. One that's constantly rolling around in my head is telling the story of exactly how Leo lost part of his ear, to his best friend.
17: Apart from the Mob-Animals series, is there any other comics you are working on beside DBM?
No, DBM and the mobimals keep me pretty busy.
18: Where can people find your work online or in stores?
The best place to find my work is my website, https://store.dustbunnymafia.com/.
Autographed copies of Meet the Family, my first collection, will be added to my store in the coming future, but are currently available on Amazon. Other than that, you'll find me at local Chicago/Midwest-area comic cons.
19: As the first official member of the Root Beer Party apart from the founders, how has it been for you to see the party grow to hundreds of members from all over the world?
It's been quite exciting seeing the group develop and grow. As the first official member, I'm glad to get in the ranks before it explodes.
20: What brand of root beer does the Dust Bunny Mafia endorse?
IBC root beer is my current favorite, but there's a hard root beer in the local grocery store that I'm really interested in trying out soon.
     So there you have it True Believers, another look behind the scenes of how your favorate web comics are made.  Be sure to check out Bret's Kickstarter and help support all your favorite comic creators.  Buy their merchandise, support their projects and be sure to stop by and say "Hi" at comic conventions.  Don't be afraid to check out the latest independent new comic ideas, your next favorite comic and hero is waiting for you to turn down the artist alley and discover a new world of amazing art and storytelling.  SO until next time True Believers, may your mug always be frosted and your root beer always foamy.